Eelco Anink
Partner
Eelco Anink studied notarial law at the University of Amsterdam, following a commercial career in the financial sector. He became captivated by family (asset) law during his studies. While he was studying, he also worked with an international firm of lawyers and notaries. He also did some academic work as a student assistant in the field of matrimonial property and succession law. His thesis on cohabitation earned him a distinction.
After his studies were complete, he started lecturing in personal, family and succession law at the University of Amsterdam and was a candidate civil-law notary for a brief period. He is an impassioned lawyer, driven by results and solutions. He combines dedication with a considerable empathy for his clients' personal stories. He quickly grasps the bigger picture and goes about his business with diplomacy and tact. As well as being a fluent English speaker, he also has  a mastery of Portuguese, having lived for some time in Brazil.
Eelco deals with complex divorce and succession cases and regularly appears in court. Eelco is a member of the succession department.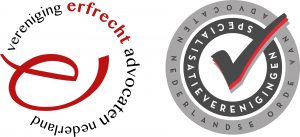 View LinkedIn Profile
E-mail Eelco Anink